Allow me to geek out a bit here and share some of my excitement on receiving my new projector!
The Epson 1080 UB was announced at CEDIA expo 2007 in September, and then again at CES 2008. It has made a brief appearance on the epson.ca website, and seems to have disappeared again. Mine arrived today from Quebec Acoustic – ending the long two weeks we had a dedicated home theater with no projector in it.
Without further delay, here is the unboxing of the Epson PowerLite Home Cinema 1080 UB.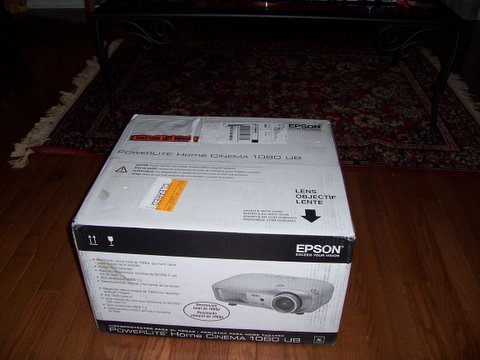 Much, much smaller than my CRT projector – a scant 20lb shipping weight.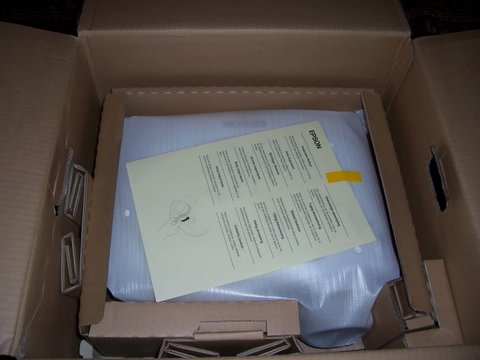 Note the use of folded cardboard as a packing material. The box was well packed.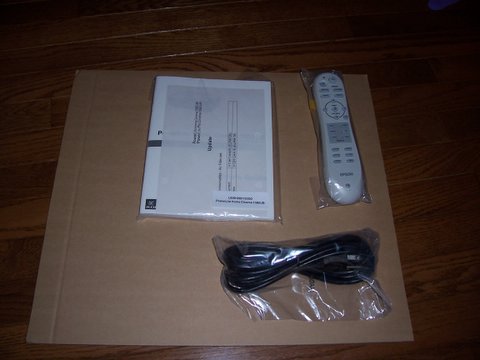 Not much in the way of accessories. Power cord, manuals, and a remote.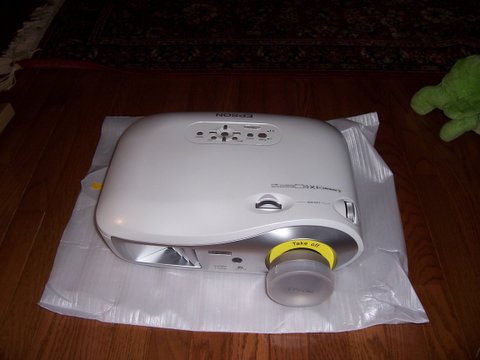 A foam yellow band holds the lens in place for shipping.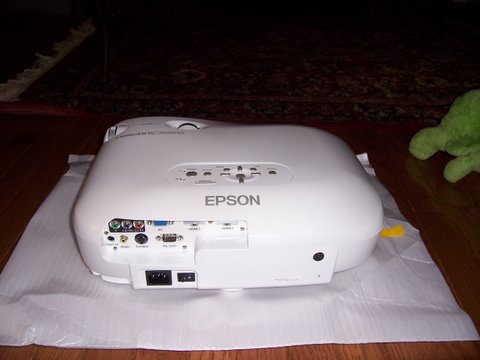 The back panel with the various connection options.
Initial impression of the physical unit. While I did consider the "Pro" version which comes in black, it wasn't worth the $1000 premium you pay. The Home and Pro versions are effectively the same core unit, so the performance should be identical The white with silver accent actually looks pretty nice in person. The projector is only 12.3lb (5.6kg), but takes up a bit more space than I expected.
Viewing impressions are certain to follow.