Earlier this year I wrote up a how to on replacing the keyboard of a BlackBerry 9700. It seems my brother in-law is especially hard on keyboards as he recently lost the M key. You can see the missing key in the picture above, the membrane has been torn making it necessary to replace the entire keyboard.
Off to eBay again for a new part. This time I took a different approach – I found a reasonably priced used keyboard located in the USA. My total cost was under $6 including shipping. By using a used keyboard I hoped to avoid low quality replicas, sensible given my last experience where the right shift key popped out and needed gluing back in.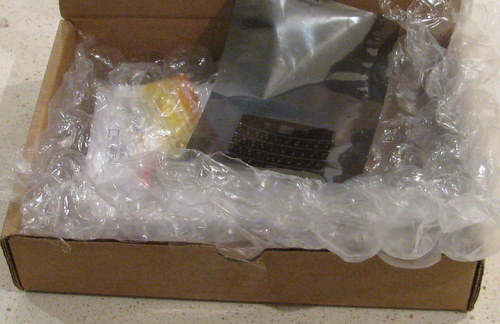 The packaging for the keyboard was complete overkill. I wouldn't hesitate to deal with this seller in future. The part was exactly as the listing indicated, the slight blemish on the keyboard matched the one I received – clearly they took the time to take a photo of the actual part they were selling.
The disassembly of the BlackBerry 9700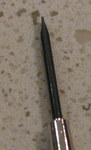 went exactly as I wrote up last time. The bottom cover again felt tricky, a little persistence and patience was required. The bezel was a bit easier as I knew to start at the bottom and work around the sides (again as per my previous description), the key to the bezel was getting the bottom started.
I still don't have the right torx screwdriver (T5) – so again I made use of the same flat head micro-screwdriver pictured on the right. This worked surprisingly well (again).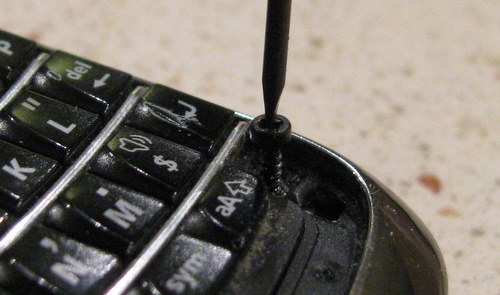 I think it took me less than 20 minutes to do the entire keyboard swap (including taking a few pictures).