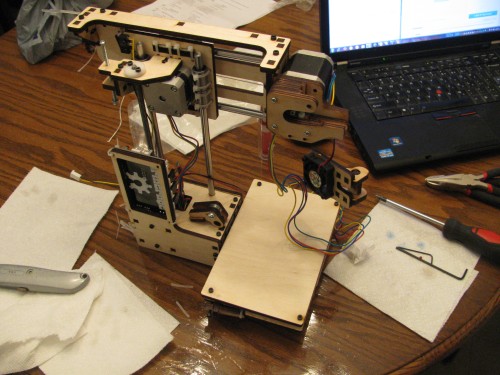 This is the second day of the my build. I originally anticipated finishing the build but hit a few snags right near the end so I stopped before completing it. I didn't want to rush so as to avoid mistakes, and I was having a blast putting the kit together.
The laser-cut 1/4″ plywood has a wonderful burnt wood smell. The precision of the parts is awesome, things fit perfectly together. I can see why some folks really get into rapid prototyping with laser cut parts, but buying/building a laser cutter is further down my list.
I took a lot fewer notes this round. Again, I reference the steps from the instructions for the Printrbot Simple with Large Motors.
Continue reading "Printrbot Simple – part 3 – more building"